Common Challenges Process Servers Face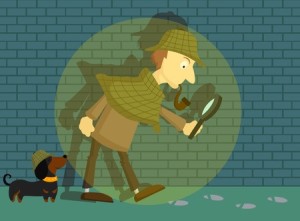 It's no secret that service of process is a challenging profession. Without process servers, we could not guarantee that a person's constitutional right to due process has been upheld. Despite the critical role process servers play in the American legal system, they also face many obstacles during their work. Some of the most common challenges process servers face are:
Evasion of service
When people think of process servers, they often think of avoiding them. Many people mistakenly believe that by steering clear of a process server who is attempting to serve the documents for a court case, they can also avoid having to attend the court date. This is never the case, but it doesn't stop people from trying. Having to hunt down a defendant or witness adds time and cost to the case while delaying resolution.
Inaccurate information
When a process server receives an assignment, they depend on the person hiring them to provide accurate initial information about the target(s). When this information is not correct, it causes the process server to waste time and money visiting locations where they will never find the intended target. Once the process server realizes that the information is incorrect, they must spend valuable time finding the correct information or send the assignment back to the client. All of these delays resolution in the case can lead to court dates being rescheduled and causes inconveniences to all parties involved.
Violent targets
Every process server fears the day they must deal with a violent target. Because of the nature of serving process, many targets react poorly. While gathering information about the target, whether it's from the hiring client or your own research, be sure to find out about any history of violence the target may have. If there is past aggressive behavior, mitigate the risk by only attempting service in public and projecting a casual demeanor. Bringing another party to the service attempt may also be a good idea for safety.
Process servers are an essential part of the United States legal system, but they face challenges every day while simply doing their jobs. Experienced process servers, like those here at Accurate Serve in Denver, know how to deal with any challenge that arises while still providing the highest quality service of process. If you need process served quickly and accurately in your case, trust our experts at Accurate Serve to overcome the obstacles of serving process and get the job done right the first time. Call (303) 501-7121 or visit www.accurateservedenver.com to find out how we can take the burden of service of process off of your shoulders.