Important Rules Process Servers Must Follow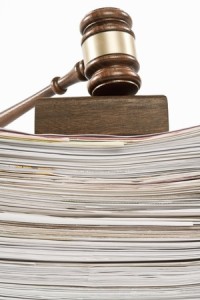 In Colorado, there is no certification or licensing program for private process servers. Instead, the courts rely on honesty amongst servers, attorneys, and litigants to ensure that the case process is served and received as intended.
Even though there is not an official process server designation in the state, there are still rules that anyone serving process in Colorado must follow. At a minimum, process servers are expected to:
Meet the Basic Requirements to Serve
According to the Colorado Rules of Civil Procedure – Rule 4 – Process, to serve process in a Colorado civil case a person must:
Be 18 years old or older

Not be a party to the case
Service of process for criminal charges (also called the enforceable criminal process) can only be done by law enforcement in Colorado.
Be Ethical
The basic requirements for being a process server in Colorado are pretty lax. However, even though the state hasn't implemented any system to ensure servers are reputable, it still expects anyone serving process to behave in an ethical manner. This means not lying about who they are or the purpose of their visit when attempting to serve process at a residence or business, not wearing disguises to conceal their identity, not using fake social media profiles to lure process recipients into a "trap", and any other behavior or activity that would be considered shady to the average person. And of course, any criminal behavior or activity while serving process is a huge no-no.
Playing dirty can have very real legal consequences for the parties of the case. If it is found that the process server uses underhanded tactics while serving process, the judge may delay or even dismiss the case. This can bring huge unexpected expenses to all parties, so it's best to only use a process server that you know will do the job professionally.
Provide Proof of Service
Even though proof of service doesn't have to be filed with the court at the time service takes place, process servers are still expected to obtain and maintain proof of service for each person they serve. This proof ideally includes the process recipient's signature and date, but it isn't uncommon for recipients to refuse to sign verifying that they were served. In these cases, the process server must complete an affidavit assuring that they positively identified the process recipient and served them the case process, with both a date and time stamp.
The court may request to see the proof of service for a case at any time. so never use a process server that doesn't provide you with this evidence.
Quality Process Servers in Colorado
For qualified, knowledgeable, and ethical process servers in Colorado, look no further than Accurate Serve® of Denver. Our servers are extensively vetted to weed out any server that doesn't meet our high standards. To take the burden of process service, and finding credible process servers, off of your shoulders, call us at (303) 501-7121 or send us your work requests online. If you need service outside of Colorado, visit theaccurateservefranchise.com to find the office closest to you.