The Benefits of Becoming a Process Server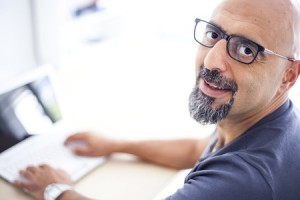 If you're looking for a career that's flexible where you have a clear purpose, then process serving might be right for you! Not only can process servers essentially set their own schedules, but they also fulfill a vital need of the U.S. legal system. As a process server, you'll help resolve legal issues and bring justice to victims by ensuring that everyone in a case is notified as required by law.
Process servers can perform other duties as well, such as document retrievals, skip traces, and diligent searches. Each of these has its own set of requirements that can expand a process server's skill set and boost their income.
Process serving is exciting
Servers spend a lot of their time out and about, hunting down not just people, but also information. You can plan on visiting different places frequently, seeing parts of town you never have before, and meeting new and interesting people.
Process server schedules are flexible
Persons being served are often easier to catch at home in the evenings or on weekends, so many process servers plan their work schedules at these alternative times. Some servers have full-time day jobs, and then serve process on the side. Others stay at home with kids during the day while their partner works, and then they serve process in the evenings. No matter what kind of availability you have, you can make it work with process serving!
Service of process is an American right
Did you know that service of process is a constitutional right? It's all part of due process, which ensures that Americans are treated fairly in court proceedings. According to our laws, giving parties ample notice to prepare their court cases is part of treating people fairly. It also prevents parties from holding up court proceedings by saying they weren't aware of the case. Without process servers, the entire legal system would slow down to a near standstill as cases backed up and unfair judgments were made.
If you want to join the best team of process servers in Denver, call Accurate Serve® at (303) 501-7121 or contact us online for more information today!