How to Serve Legal Papers in Denver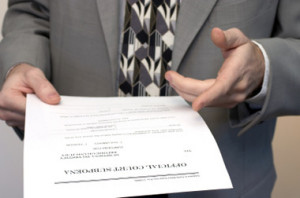 Did you know that anyone can serve legal papers in Denver? It's true! You don't have to have a process server, but you should. Why? Because the papers still have to be served the right way, or your case could be thrown out of court. Here's what you need to know about serving legal papers in Denver.
Who can serve papers?
Almost anyone can serve the legal papers, so long as they are:
At least 18 years old

Not a party to the case

Able to get a notary signature on Affidavit of Service
Something that many people don't think about is that the papers also have to be served by someone who has absolutely no interest in the case. That means that they have to be completely unbiased, or not care at all about the outcome. 
In many cases your close friends and family shouldn't serve papers in your case because it could be easily argued that they are biased, giving the other parties to the case grounds for invalidating the service and potentially the case.
The Rules About Serving Papers
There are some court rules about how papers must be served. If you aren't sure about what all of those rules are, you probably shouldn't handle the service yourself. The court clerk is prohibited from offering legal advice and may not be allowed to give you the information you need.
Some of the rules to keep in mind are:
A party's attorney cannot accept the papers for them.

The papers can only be served in specific places.

There are some exceptions that allow papers to be left at their residence even if they are not present, but these do not apply to every situation.

Service is not complete until the notarized Affidavit of Service or Return of Service is filed with the court.
If you want to make sure that all the rules are followed so that your case doesn't get delayed or thrown out of court, it is best to hire a private process server familiar with all of the court rules. Contact us today to get started.